Barbed Wire offered by us is suitable for industry, agriculture,
animal husbandry, dwelling house, plantation or fencing.
Packing :- in 200mtrs Reels.
Our Factory produces Barbed Iron Wire in IOWA type, with 2 strands, 4 points. Strand Wire2.50mm dia, barbing wire 2.00mm heavy galvanized, spacing of barbs 101mm.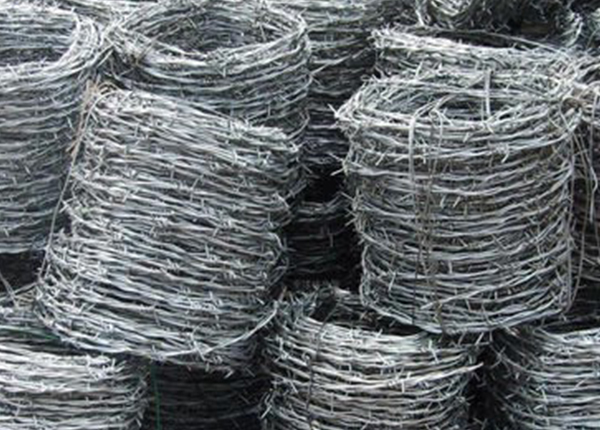 Heavy Gavlanized Barbed Wire
Heavily Galvanized barbed wire, IOWA patterns, 2 ply, 4 points, standard wire 2.50 mm dia with minimum 245 gms/m2 zinc coating, barbing wire 2.00mm with zinc coating of 200 gms/m2, complying to ASTM A121 86. Spacing of barbs 101mm. These are as per Kuwait Oil Company Specification.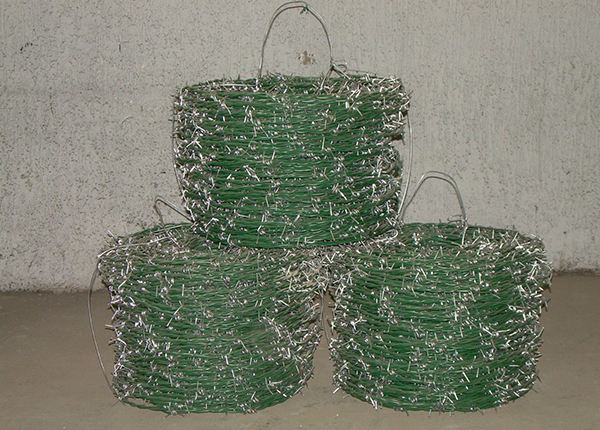 We also have gal+pvc coated Barbed wire 2 Ply, strand wire over all pvc coating 2.50mm dia, made from 1.65mm galvanized core wire. Barbs made from 2.00mm galvanized wire.